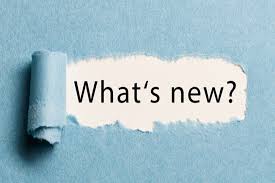 During July and August 2022, NEPGS continued to add some interesting and useful digital resources.
We digitized the complete yearbooks collections of GAR, Coughlin and Meyers high schools in Wilkes-Barre from the opening of the schools to their closing. We also digitized the yearbooks of Crestwood High School in Mountain Top, PA.
In addition, we have been digitizing the records of Maple Hill Cemetery in Hanover Township. This effort should be completed by mid-August. The records include burial and cremations activities beginning in 1871. So far, we have scanned and digitized several ledger books, and approximately 30,000 paper forms and index cards.
We continued to digitize items from the Shickshinny Historical Society including local newspapers and deeds that were written in the early 1800's.
Many of you may know that NEPGS maintains a small but invaluable physical library that is available for our clients. There are very interesting volumes of local history, regional disasters, coal mining and railroad companies that played such an important part in our history, plus many published genealogies and biographies of well-known and lesser-known Northeast Pennsylvania families and individuals.