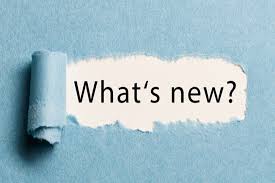 During May and June, NEPGS added some interesting and useful digital resources.
We digitized the records from three Hazleton cemeteries:  St Gabriel's, Our Lady of Mt Carmel and Holy Trinity German cemeteries.
We also added dozens of high school yearbooks from Newport Township, Marymount, Valley View, Lakeland, North Pocono, Abington Heights, Scranton Prep, St Patrick's, Old Forge, Scranton Technical, etc.
From the Shickshinny Historical Society, we were able to scan some 40+ issues of the Mountain Echo newspaper beginning in 1882.
We converted Luzerne County Tax records from microfilm to pdf files.  The records extend from Ashley Borough to Yatesville.
Finally, we have a very valuable resource concerning local coal miners:
"NEPGS has digitized the Luzerne County Miners' Examining Committee Registration Books, 1910-1999 (not inclusive), listing over 93,052 names of mine workers who met the requirements to become Certified Miners.
The collection consists of 11 volumes; there is no index and the names are not in alphabetical order. The residence, height, weight, color of eyes, color of hair, nationality and other physical attributes of the individual are also recorded in most of the registers. A major hurdle in searching the registers is the distortion of names.
Before becoming a qualified miner in an anthracite coal mine, the applicant must appear in person before the County Miners' Examining Board, and meet two requirements: 1) a qualified miner must assure the Board that the applicant worked with him at the coal face, underground, for a minimum of 2 years, 2) the applicant must answer intelligently and correctly twelve questions in the English language relating to the duties of mining coal."