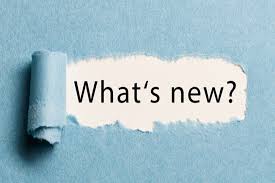 September 2022 is turning out to be quite a month for the volunteers of the Records Preservation department at NEPGS.
High School Yearbook Project:
We continue to add new yearbooks from in and around Luzerne and Lackawanna Counties. This month, we have added books from these high schools: Tunkhannock, Lackawanna Trail, Forest City, Abington Heights, Scranton Prep, St Patrick, White Haven, Hanover Area, Hazleton and Swoyersville.
We have well over 2,000 high school yearbooks that can be explored by our members at our office on N Franklin Street in Wilkes-Barre.
King's College:
We recently made arrangements to digitize the yearbooks of King's College in Wilkes-Barre. We have processed 55 yearbooks so far, with quite a few more to do in the coming weeks.
70 Year Project:
When NEPGS began digitizing the sacramental records of the churches of the Diocese of Scranton, we assured the Bishop that we would not present any Baptism, Communion, Confirmation or Marriage records to the public or to our researchers that were less than 70 years old. This does not include records of death and burials.
This means that as of 2022, only those records from the opening of the church through 1952 are available. This restriction is very similar to what is done with the United States census.
But now as we move quickly toward 2023, we have the task of makes the Baptism, Communion, Confirmation and Marriage records for 1953 available. As you can imagine, this is quite a project given how many hundreds of churches, missions and shrines have been part of the history of the Scranton Diocese.
We also follow this same rule and annual procedure for the records of the Protestant and Polish National Catholic churches in our collection. By the end of December, this work will be complete and the 1953 records made available.
Miners Examining Committee Registration Books:
You may know that NEPGS has 11 ledger books that lists thousands of men who have taken and completed the test to become certified coal miners. These books cover the period from 1910 until about 1956. Unfortunately, these books are in date order and have no index. You have to patiently page through the years to find your relative who was a certified miner.
One of our volunteers, Tony Paddock, has taken on the challenge of indexing these records. It is a very slow process since the entries are all handwritten and often have spelling errors – especially with ethnic surnames. See below two images: one shows an original ledger page and another shows a sample of what Tony has been able to do to build a useful index.